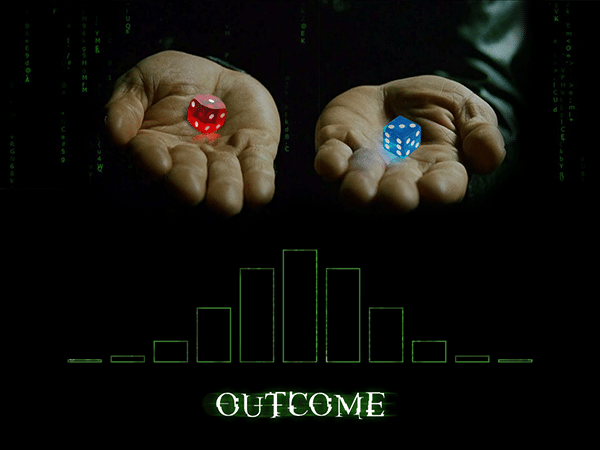 In my previous two posts I sketched the frame of the big picture around probability distributions. In my introductory post I gave some intuition about the general concept and talked about the two major kinds: discrete and continuous distributions. And in the follow-up post I related the concepts of mean and variance to probability distributions. I showed that this connection itself goes through two fundamental concepts from probability theory: the law of large numbers and expected value.
Now I want to build on all these posts. My plan is to start introducing commonly used discrete and continuous distributions in separate posts dedicated to each one. And I want to start with the former, since they are significantly easier to understand.
The goal of the current post is to be a final warm-up before delving into the details of specific distributions.
[Read more…]