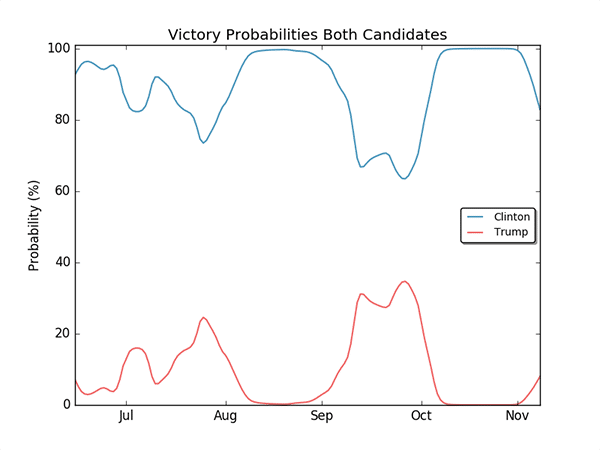 The moment of truth! The year-long battle for the White House is coming to its conclusion!
Tomorrow, voters in all states will determine the next US president in one of the most unpredictable elections in US history. Many people will be celebrating and many will be disappointed when the final votes are counted a little over 24 hours from now.
Donald Trump managed to achieve a miraculous recovery of his campaign just 2 weeks before election day. Currently, Hillary Clinton has about 76% chance of winning the election. Donald Trump's chances for a direct win are about 11%. There is also a significant probability of 13-14% for a tie between the candidates, which would send the contest to the US Congress!