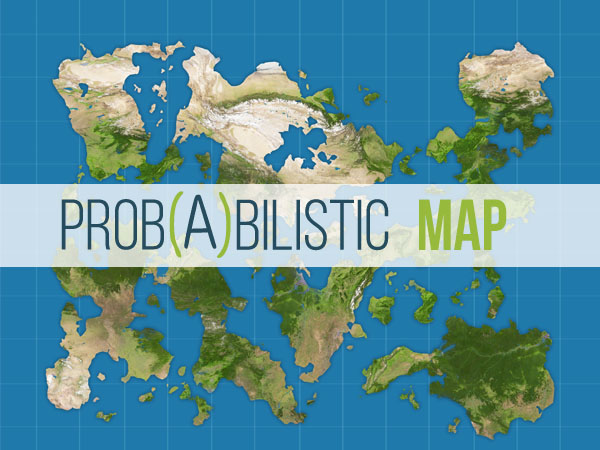 Would you like to upgrade your probability theory, statistics, and math skills and bring them to the next level? Take a few minutes to answer today's 7-question survey! I want to learn about your specific interests, both in mathematics and other areas in life where we can apply the ideas explored in the theoretical posts.
This is the first of many small surveys with which I want to give you, the readers, an opportunity to play a bigger role in the choice of topics to be covered.
In this post I'm not going to talk about anything mathematical. Apart from the survey, this is also a brief update on some of my activities related to the website from the last few months, as well as the plans for the near and intermediate future. I published my last post in November, so here's a brief recap of what I've been up to since then.
From around the end of 2019, I'd been actively thinking about switching my main focus on Probabilistic World. Which had been a long-term goal even before that, but the circumstances didn't quite allow me to do it. After some planning and considerations, in 2020 I made my final decision and in the second half of the year I left the company I was working in at the time. Last year, I published more content than in any of the previous years because, even before I left the company, I was using more and more of my free time on the website. And, for awhile, I was publishing new posts almost every week.
But my last post is from November the 15th and now we're in the first half of April. So, why the big gap?
Restructured categories
One thing that was slowing me down during the writing process was deciding what to include and what not to include in any particular post. There are important big topics I'm building up to, which require certain more fundamental concepts to be understood properly. I'm talking about basic concepts both from probability theory and mathematics in general. But to understand those, sometimes one needs to be familiar with even more basic concepts. And the order in which all these topics are presented is important too. So, I needed a plan.
In the past 4-5 months, I wrote the initial drafts of over 50 new posts on a wide range of probability theory and general math topics. Actually, by now some of those drafts are at a pretty advanced stage and close to being complete posts.
I shuffled some sections around, both within and between posts, until I reached the optimal structure. I wanted to plan the content of each post, as well as the order in which posts are published. Doing it in the way that I think will be easiest to follow. And I wanted to structure things so that the next topics build on previous ones, with minimal duplication of content. And minimal assumptions about the mathematical background of you, the readers.
I also reorganized the post categories. Right now, there are three top-level ones:
Probability Theory & Statistics
General Math Topics
Applications
Their names are more or less self-explanatory, except for Applications.
The Applications category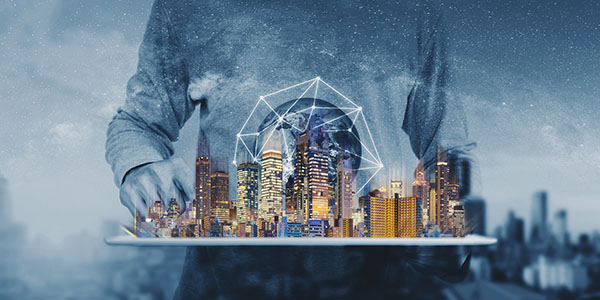 This is a large and diverse category still in its infancy. It's going to contain posts on a variety of non-mathematical subjects for which I show you important and interesting applications of the concepts I've introduced in the other two categories. I'm talking about fields like natural sciences, current events, sports, entertainment, and so on. You're going to see more examples of such fields in the survey below.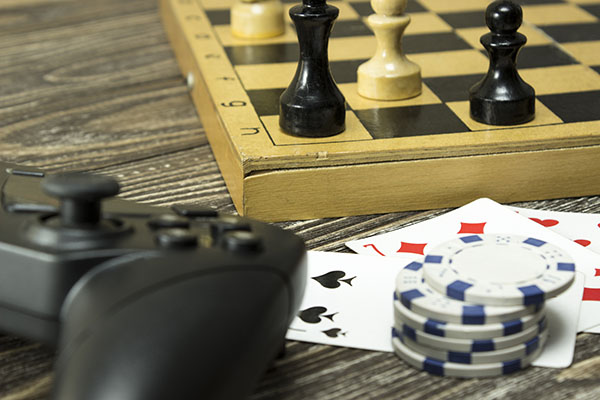 Basically, think of the intersection of each field with probability theory and mathematics. More specifically, how theoretical concepts from the first two categories can be used for solving problems in (or gaining intuition for) those fields. For example, if you're interested in board games (like chess, go, backgammon, and Clue) or card games (like bridge and poker), or PC/mobile games… I think you can imagine what the applications of probability theory and math in those fields will generally look like.
These applications might not be as obvious for fields like arts (music, cinema…) and sports (football, tennis…). But trust me, you can use math for EVERYTHING. In fact, this is one of the common points I often try to bring your attention to in different posts.
Anyway, this restructuring is an ongoing process and the category pages aren't complete just yet. Soon I'm going to reveal more about the sub-categories of each in another announcement. But before that, I want to get some of your input.
You can help in shaping Probabilistic World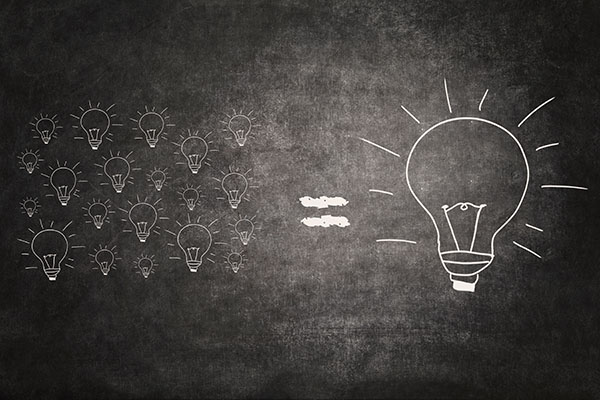 This is the first of many similar mini-surveys with which I want to get general feedback and learn about your interests. And this isn't simply to satisfy my curiosity. I want readers of Probabilistic World to play an active role in shaping the content of the website. Both the "what" and the "when" (and even the "how").
Well, there are certain "what"s (topics) that I definitely want to cover, at one point or another. Those are the drafts I mentioned above. And there are certain subjects that need to come before more advanced ones can be introduced. But, other than that, there's a lot of freedom on which topics to get more attention, as well as their temporal priority.
Bottom line, the time you invest in completing the survey below will be worth it because I'm going to take your answers seriously and they will contribute to shaping the future of the website.
The survey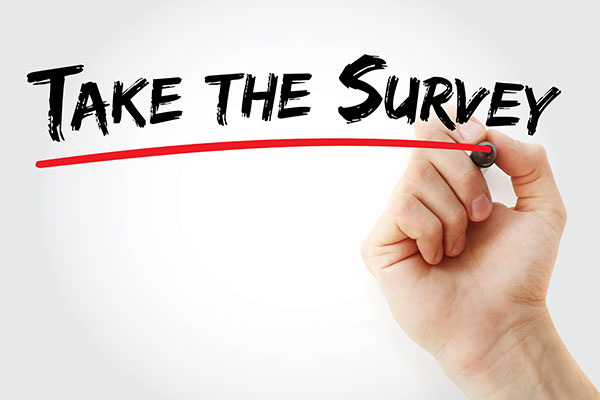 There are a total of 7 questions. The first 4 are about your interests, the 5th is about your mathematical background, and the last 2 are (optional) open questions where you can give more detailed feedback. Before you continue with the survey, here's a brief description and a few clarifications.
For the first 4 questions, possible answers range from 1 to 5:
Not interested
A little interested
Somewhat interested
Interested
Very interested
There's no need to be courteous, if your interest in a specific topic is 1, feel free to actually choose 1 as your answer. If you aren't sure what some of these fields and topics are about (and hence don't yet know how interesting they potentially are), don't sweat too much over it. Just use your intuitive judgment based on their names.
In question 4, I ask you about your interest in fields outside of mathematics. Even if you're not sure what the use of math or probability theory might be for a particular field, just answer based on your general interest in it.
Questions 6 and 7 are open-ended and you can use them to give me feedback about things that aren't covered by the previous questions. Among other things, I'm going to use your answers to these questions for constructing questions in future surveys to get more quantitative feedback regarding the things you brought up.
Which of the following probability theory and statistics related topics are you interested in?
*
Which topics generally interest you and you'd like to see content related to them on PW?
| | 1 | 2 | 3 | 4 | 5 |
| --- | --- | --- | --- | --- | --- |
| Bayesian statistics | | | | | |
| Frequentist statistics | | | | | |
| Probability distributions | | | | | |
| Signal processing | | | | | |
| Data science, machine learning, and AI | | | | | |
| Foundations of probability theory | | | | | |
| History of probability theory | | | | | |
Which of the following general areas in mathematics are you interested in?
*
Which areas generally interest you and you'd like to see content related to them on PW?
| | 1 | 2 | 3 | 4 | 5 |
| --- | --- | --- | --- | --- | --- |
| Number theory | | | | | |
| Algebra | | | | | |
| Geometry | | | | | |
| Calculus/Analysis | | | | | |
| Discrete mathematics | | | | | |
| Foundations of mathematics | | | | | |
Which of the following more specific math topics are you interested in?
*
Which topics generally interest you and you'd like to see content related to them on PW?
| | 1 | 2 | 3 | 4 | 5 |
| --- | --- | --- | --- | --- | --- |
| Linear algebra | | | | | |
| Differential equations | | | | | |
| Complex analysis | | | | | |
| Combinatorics | | | | | |
| Graph theory | | | | | |
| Cryptography | | | | | |
| Logic | | | | | |
| Set theory | | | | | |
What is your interest in fields outside of mathematics?
*
Which of the following fields generally interest you and you'd like to see content related to them on PW?
| | 1 | 2 | 3 | 4 | 5 |
| --- | --- | --- | --- | --- | --- |
| Computer science and programming | | | | | |
| Natural sciences (like physics and biology) | | | | | |
| Psychology and cognitive/neuro sciences | | | | | |
| History | | | | | |
| Arts & Entertainment | | | | | |
| Sports | | | | | |
| Games | | | | | |
| Investments and betting | | | | | |
| Politics | | | | | |
What is your mathematical background?
*
Which of the following best matches your current background?
What are the biggest obstacles you personally face when learning more advanced mathematical concepts? (Optional)
Other requests and suggestions (Optional)
If you have interest in topics not listed in any of the questions above, or if you have any other type of feedback you'd like to share, please write it in the field below:
Created with Perfect Survey
What's next?
Soon I'm going to start turning existing drafts into posts and, one by one, publish them. I will be writing with more or less equal frequency from the three top-level categories. As a general rule, I'm not going to publish more than 2-3 posts from the same category in a row.
There are about 20 more pending posts from each of the first two top-level categories. Once those are covered, with the background information they give, I'll be able to get to some really cool and interesting topics — both theoretical and applied. Though I'm going to try to make even the basic ones interesting and engaging.
In other news, I also decided to register my own YouTube channel. As of today, there are no videos uploaded yet. For now, I'm planning to start with some short animations that will be embedded in the posts I publish here (for illustrating some ideas visually). I don't have a specific vision on how the channel is going to evolve in the long term just yet. One thing I know for sure, however, is that your feedback will play an important role.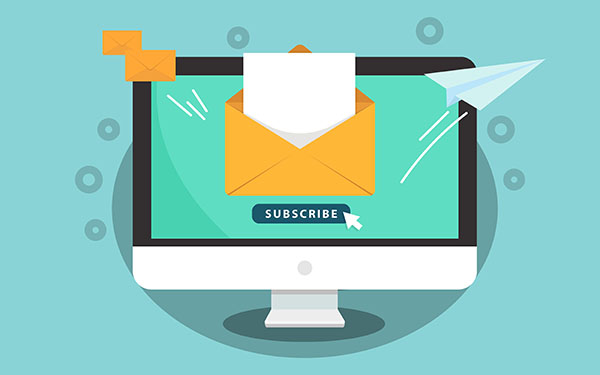 I also encourage you to subscribe to the Probabilistic World Newsletter. You'll find the subscription box below (if you're reading this on a mobile device) or in the top right (if you're on a larger device). Apart from receiving notifications for new posts and updates, I'm gradually going to introduce more engaging activities for subscribers. And I'm going to use this mail list as an additional tool (apart from surveys like today's) for getting your feedback in a more dynamic fashion.
Well, thanks again for participating in this survey. As additional feedback, feel free to also leave comments to which I can respond in the comment section below.
See you soon!